About Us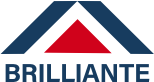 Brilliante Sales sells a wide variety of quality products sourced from Overseas and Australian suppliers. The team at Brilliante Sales is committed to offering our customers exceptional sales and technical service. We offer free postage Australia Wide and next business day turnaround for most products. Brilliante has a 100% satisfaction rating for over 2000 customers on its eBay site.
Our cable is sourced from Tycab and Electra Cables.

Tycab Australia is a leading specialised manufacturer of the highest quality Oxygen Free and Tinned Copper electrical cable products. Tycab is proudly Australian owned and operated with over 30 years experience in the industry. Tycab has extensive representation Australia wide as well as in New Zealand and Asia.

Electra Cables has been manufacturing and supplying quality electrical and electronic cables to Australian industries and communities for power, lighting, and communication for over 40 years.